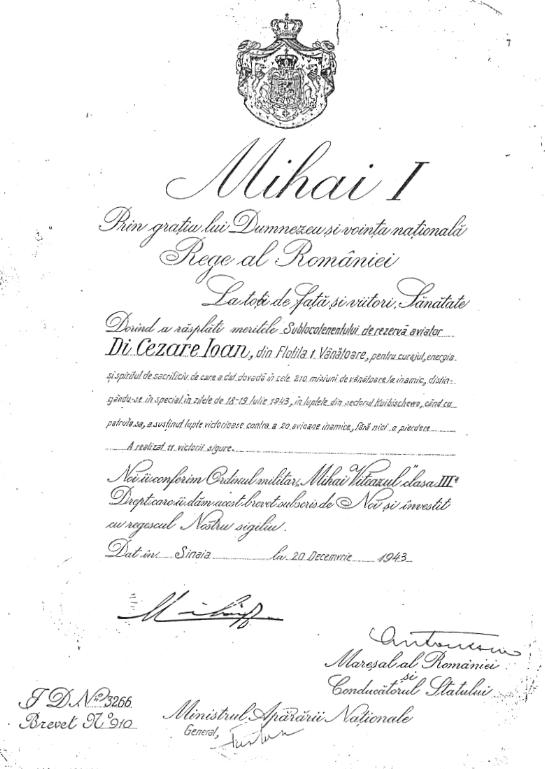 The text reads:
"Michael I
Through the grace of God and the will of the nation, King of Romania
To all present and future, good health
Wishing to reward the deeds of Slt. (r) av. Dicezare Ioan, from the 1st Fighter Flotilla, for the courage, energy and gallantry he proved in the 210 fighter missions against the enemy, distinguishing himself especially in the days of 18-19 July 1943, in the battles around Kuibischewa [Kuybisheva], when with his patrulă he fought victoriously against 20 enemy aircraft, without suffering any loss. He scored 11 confirmed victories [so far].
We award him the military order "Mihai Viteazul", 3rd class and we give him this paper written by us and made official by our royal seal.
Given at Sinaia on 20 December 1943."
The come the signatures of King Mihai I, marshal Antonescu and lt. gen. Pantazi, the Minister of Defense.