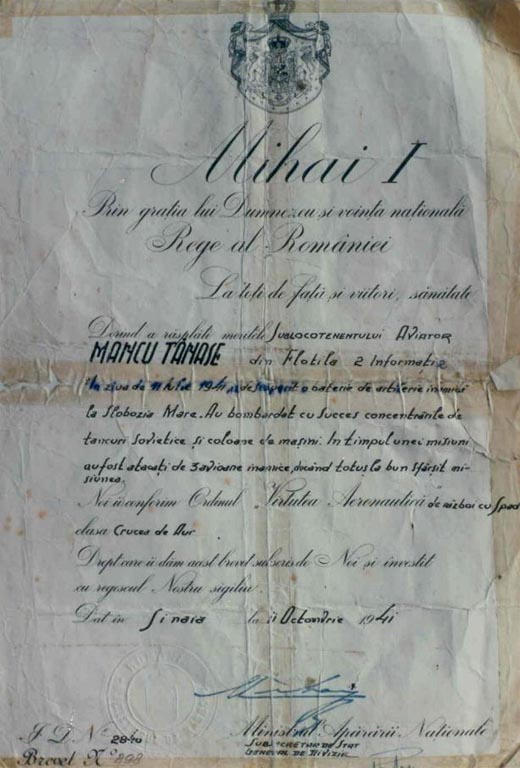 The text reads:
"Michael I
Through the grace of God and the will of the nation, King of Romania
To all present and future, good health
Wishing to reward the deeds of slt. av. Mancu Tanase, from the 2nd Information Flotilla. On 11 July 1941 he discovered an enemy artillery battery at Slobozia Mare. They bombed with success Soviet tank concentrations and truck columns. In one mission they were attacked by 3 enemy fighters, but managed to carry out their assignment.
We award him the Order "Virtutea Aeronautica" with swords Gold Cross class and we give him this paper written by us and made official by our royal seal.
Given at Sinaia on 11 October 1941."