Hello, I'm Antoine, from France, and here is my first post.

Started two years ago, just finished.

Hasegawa's Romanian G-6 box.
OOB, I've only made the harness for the pilot's seat.
Aeromaster Decals 48-310 Foreign 109.

Not really satisfied, still need to improve my skills, but this kit taught me a lot.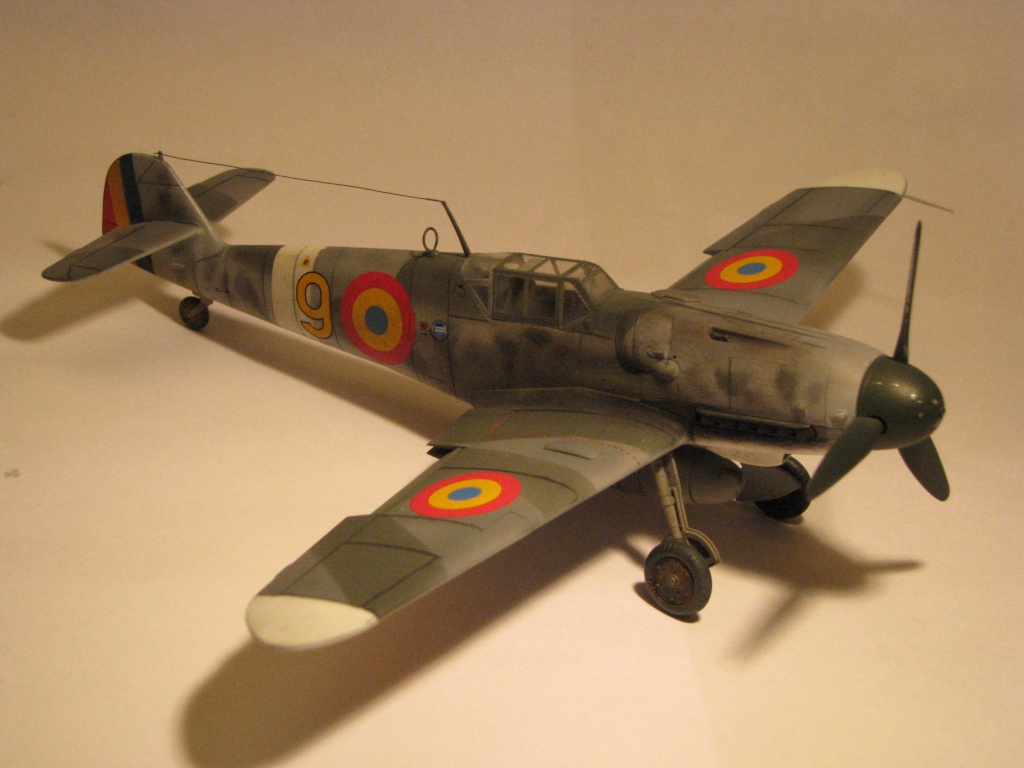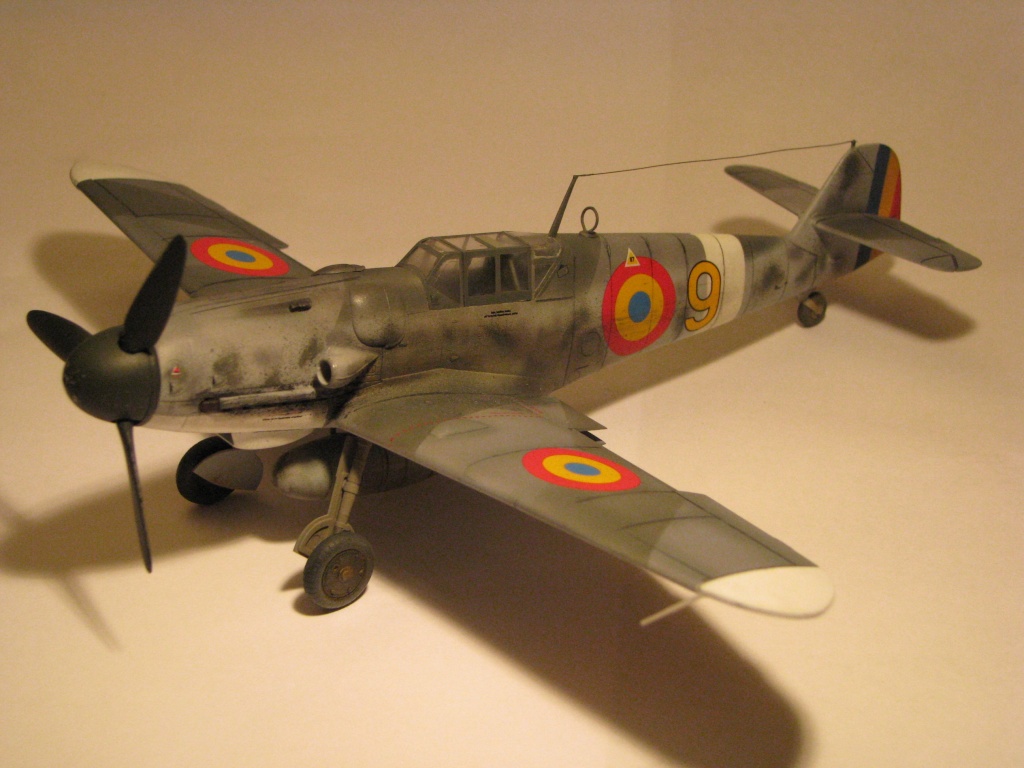 Some comments of mine:

About the build:
- MGs barrels are not drilled
- The slats are not glued very well
- The canopy is not well glued too (There a little space between all the pieces)
- The antenna mast should be vertical
- I've used copper wire for the antenna, and it's too big, and very properly glued
- You can still see the joint between the two fuselage half on the tail.


About the paint:
- The scheme is not well respected
- The splotches of RLM74/75 on the fuselage sides are too big, and not very well subdued (Can't really explain it in english, sorry)
- The canopy is VERY badly painted...And fogged a little when I was applying varnish.

About the weathering:
- I've put too much black dust on one side under le exhaust pipes...
- All the weathering is not really finished, I was a little fed up and wanted to finish quickly...

About the real aircraft, the white band is too far forward, and I shouldn't have put the "9" on the band...

As you all may know, this aircraft was flown by Trajan Darjan.
He was shot down and killed in this aircraft on 25 february 45 by hauptmann Helmut Lipfert, a 203 kill experte from I./JG53 above Hungary.
Lipfert's victory was never confirmed.

A very big thanks to Dénes for all the help given nearly two years ago on http://www.allaboutwarfare.com/forums/index.php?showtopic=1219&st=0&p=13032entry13032

Any comments welcome, and sorry about the pics's quality.