Hi all,

Thank you for your feedback. Now, please allow me to notify you a few things:

1 - @RUC - Please find below 6 types of Krimschild citations (images are taken from Helmut Weitze's site and WAF forum, for this purpose only):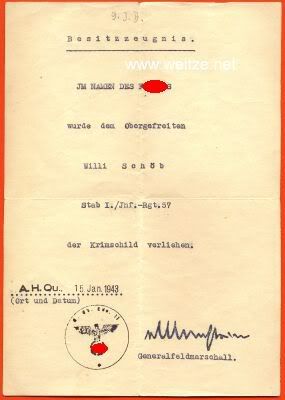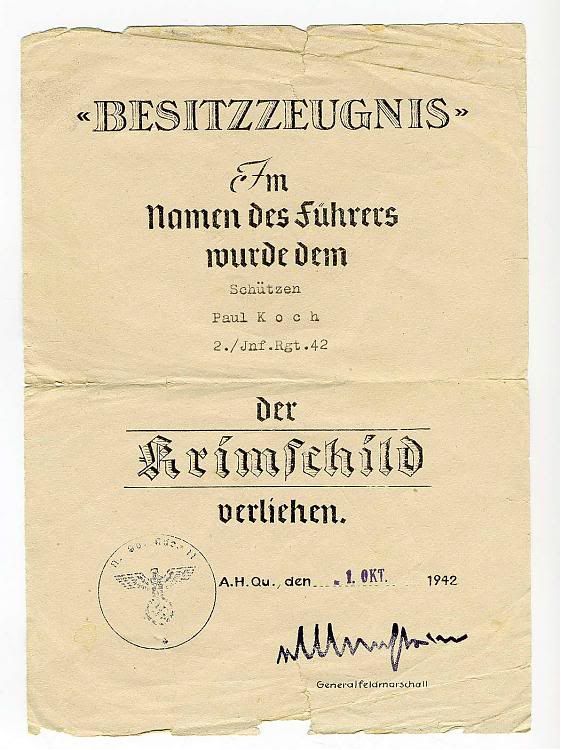 As you can see, neither one of them has a serial number, and they are all signed by Manstein, although the recipients are very low ranking soldiers - the signature is a facsimile.

http://www.worldwar2.ro/forum/index.php?showtopic=1820&st=30
http://www.wehrmacht-awards.com/forums/showthread.php?t=71392

The topic is discussed even on WAF, on another award doc, and here, in the post made by Claudiu1988 - line (6).

2. Dragos - The spelling is correct. I have checked with some documents from the era, and it is consistent. As a further proof, please find below an excerpt from an article from "Colectionarul Roman" issue 3, written by our forum friend Dragos03.