Fighter Pilot
Born: 4 August 1915, Vidin Jupanesti
Units:
22 June 1941 - 1943: 4th Fighter Group
1943 - September 1944: ?
September 1944 - May 1945: 2nd Fighter Group
Combat missions: over 80
Victories: N/A
Decorations:
Virtutea Aeronautica Order Gold Cross class with two bars
Serviciu Credincios Medal 2nd and 3rd classes
Died: 10 June 1985, Craiova
War episode:
After 23 August 1944, the 2nd Fighter Group became the main unit equipped with the obsolete IAR-80s and used in ground attacks during the campaign against the Axis. Adj. av. Victor Popescu was reassigned to this unit and distinguished himself in these dangerous missions for an aircraft with little armor. On 9 September he attacked a Hungarian cavalry regiment and completely disorganized it. A week later, on 17 September his IAR was hit over Apahida railway station.
On 17 November he was again hit and crash landed 50 km behind enemy lines. During the ground attack it is estimated 320 casualties were caused to the enemy. After two nights of walking he managed to reach the Romanian lines.
On 23 December, in the Filakovo region, adj. av. Victor Popescu set on fire the Hortz alcohol factory.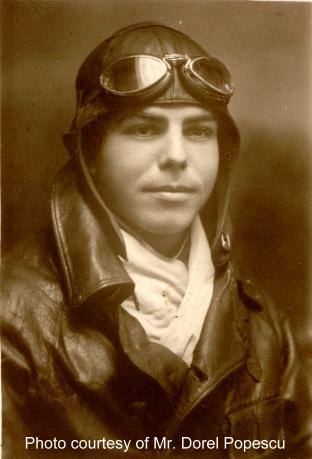 Picture courtesy of mr. Dorel Popescu
Adj. av. Victor Popescu in his flight suit
Picture courtesy of mr. Dorel Popescu
Adj. av. Victor Popescu near one of the 4th Fighter Group's PZL P.11f
Picture courtesy of mr. Dorel Popescu
An IAR-39 of the Guard Flotilla in Cluj, of which adj. av. Popescu was part until 1939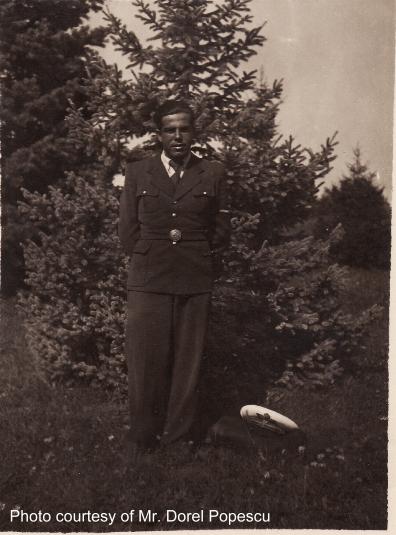 Picture courtesy of mr. Dorel Popescu
Adj. av. Victor Popescu in uniform
Picture courtesy of mr. Dorel Popescu
Adj. av. Victor Popescu in flight school