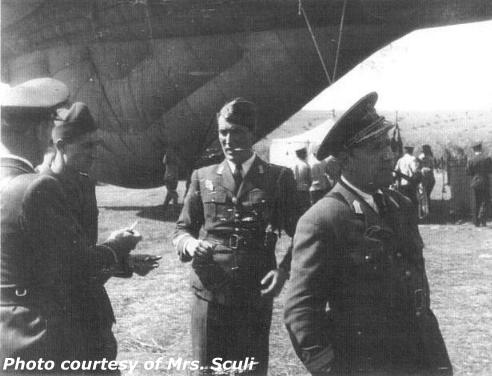 Picture courtesy of Mrs. Sculi
Dorin Sculi is in the center of the photo.
Bomber Observer
Born: 28 March 1912, Slobozia
Units:
August 1943 - March 1944: 5th Bomber Group
Combat missions: N/A
Victories: -
Decorations:
War episode:
While returning from a mission, the Ju-88A-4 in which cpt. av. Sculi was flying as observer was hit by the Soviet AAA and had to make a crash landing in a corn field. However, the crew got away without any major injuries. They were attacked by a Ukrainian woman with a reaper, probably angered by the losses provoked by the aircraft.
Died: 4 March 1990, Bucharest